Monday:

9:00 AM - 6:00 PM

Tuesday:

9:00 AM - 6:00 PM

Wednesday:

9:00 AM - 6:00 PM

Thursday:

9:00 AM - 6:00 PM

Friday:

9:00 AM - 6:00 PM

Saturday:

10:00 AM - 3:00 PM

Sunday:

Closed
Trusted Eye Doctor Serving Leon Valley, Helotes & San Antonio
Our Bandera eye doctors and the TSO Bandera team strive to provide the finest in optometry services in Leon Valley, Helotes & Bandera, Texas.
We invite you to browse our optical website to learn more about our optometry services, and invite you to join our patient family by scheduling an eye exam appointment at our Bandera optical center.
TSO Bandera eye doctors custom-design eye exams for children to control myopia & improve learning in San Antonio, Texas .
Learn more +
Please walk-in to TSO Bandera with red eyes, pink eye, or scratched eyes for immediate attention in San Antonio, Texas .
Learn more +
Texas State Optical provides Ortho-k, which gently reshapes the cornea while you sleep.
Learn more +
TEXAS STATE OPTICAL BANDERA OPTICAL CENTER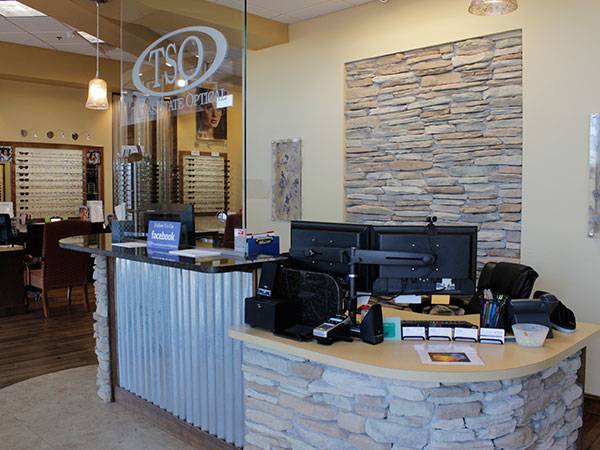 The eye care professionals at TSO Bandera believe in looking at the big picture when it comes to your eye health, so we take the time to get to know you, your eye care history and your vision needs. Dr Perez knows that getting the right prescription involves balancing several factors, including clear eyesight, visual efficiency and your ability to process visual information seamlessly. Whether you need a routine eye examination, an eyeglasses fitting or treatment for eye disease (such as glaucoma or macular degeneration) or eye surgery (such as LASIK or cataract surgery), our optometrists in San Antonio, Texas will provide you with the best care, advice, options and follow up.
Schedule an appointment to see how our San Antonio eye care experts can help you get the most accurate prescription for your eyes.
Nov 26, 2019
Once you and your doctor have decided on the type of contact lenses you'll need, it's time to choose the...
OUR PATIENTS SAY IT BEST...
I went to three different eye doctors for double vision in one eye, including two opthalmologists. Dr. Perez was the 4th and final, as she determined the problem and solved it when no one else could. Can't thank them enough.
- Kenneth M.
Wow. Wow. Wow. This was such a pleasant visit. Patricia greeted me when I came in for my first visit and helped me get all my paperwork done. I had no wait and had a very quick and easy visit with the Doctor who was very kind and intelligent! Lastly, Sophia helped me pick my frames and gave me lots of feedback on which frames fit my face well. I had a great visit and can't wait to come back for future visits. 2 thumbs up 💯 recommended!!! P.s They keep a nice line of frames so if your looking for good designs and brand names they have a quality selection.
- Elena C.
All the staff at TSO was amazing. Our visit was quick and everyone was extremely helpful and very friendly. We will be continuing our eye care here for sure!
- Philisha Y.
Dr Perez is the example that all other doctors, regardless of specialty, should follow when it comes to patient care. Her staff is fantastic and her pricing for new glasses is great. I drive 40 minutes to go see her rather than go to the numerous eye doctors available in my area of town. She DESERVES your business!
- Christopher C.
Great service, treated very well. Provided different options!
- Debra B.
What an excellent Practice! The staff and Dr. Perez are absolutely amazing, caring, and knowledgeable! My daughter had her first exam here and they were so gentle and kind. 💗💗
- Mary E.
let me just list some things off to you guys: -nice office - great, humble people -they care about affordability - easy understanding -glasses done in an hour -they helped find a great style for my face Overall great experience
- Jacob R.
Eye Emergencies
If you experience loss of vision, double vision, swelling, infection or any eye emergency, contact us immediately for guidance. We'll help you with the best treatment to prevent complications and promote long-lasting clear eyesight.
Please call our office at: 210-417-4177 for further instructions. Use your best judgment on urgency, if you feel your need to find the nearest emergency room.